MOVE OVER MOZART: THE PIANO THAT DUETS WITH YOUR IPOD
Edelweiss is the world's most technically brilliant self-playing piano.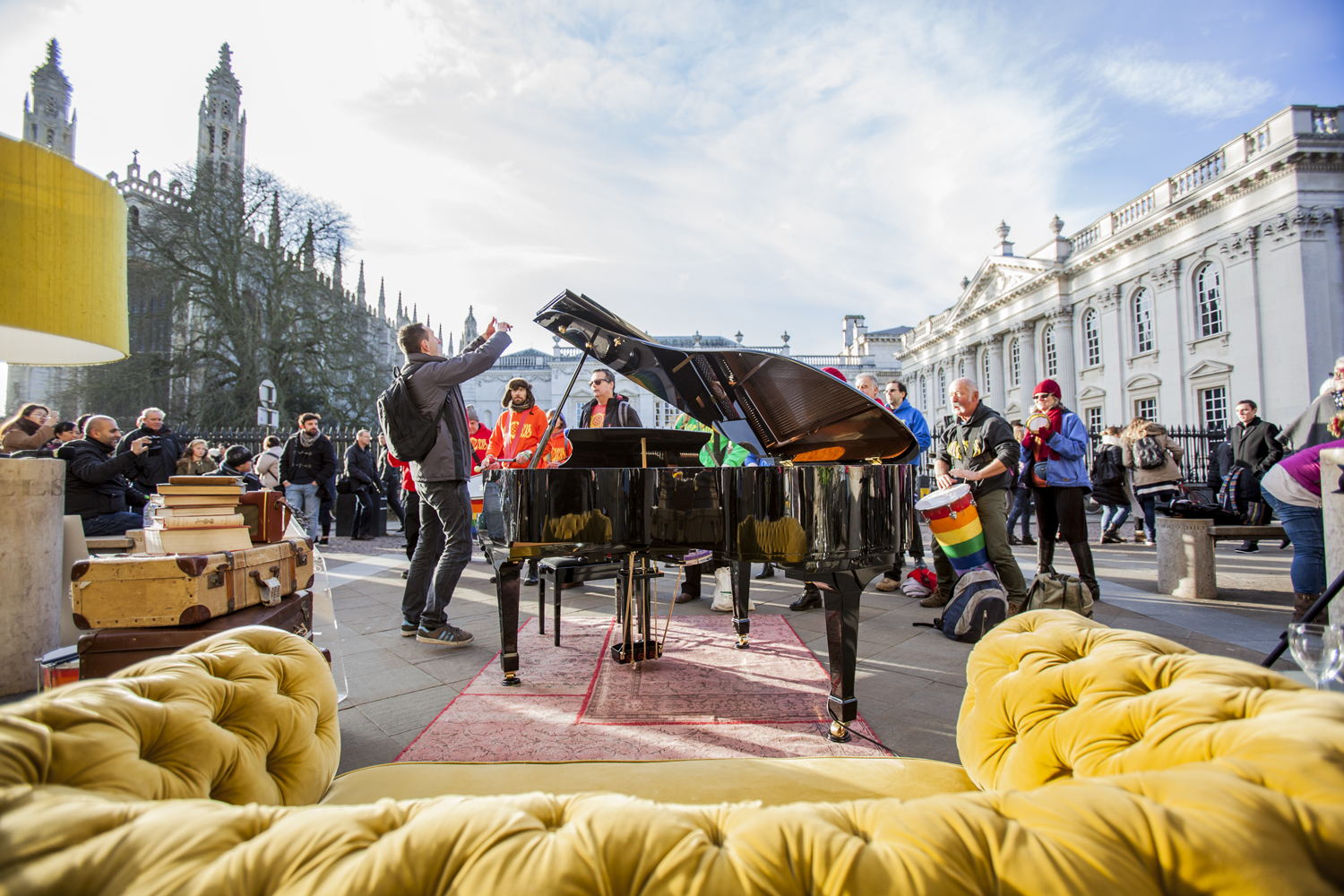 Looking exactly like an elegant grand or upright piano, Edelweiss plays your favourite tracks—from an iPod and belts them out through a hi-fi speaker.
The piano, evolved
Edelweiss is also a traditional piano, accompanying your iPod music as if there's an invisible Mozart in your living room.
That's because an actual, professional concert pianist recorded the accompaniments. And, with over 1000 variations in tone, timbre and nuance, Edelweiss is able to faithfully reproduce the pianist's exact key strokes—all at the swipe of an app.
Listen to Elton John or Norah Jones, exactly as the artist recorded it—enhanced by rich, soulful piano accompaniment. 
Or, if you're a pianist yourself, you can play Edelweiss just as you would a traditional piano.
An exclusive entertainment centre
This exclusive entertainment centre is priced from £9,000 to £24,000 and comes with 400 tracks on a dedicated iPod (that tucks neatly into a hidden drawer in the piano). Thousands more songs are available to download.
Designed by a family of piano makers
Edelweiss is designed by a family that has been crafting traditional pianos for over four decades.  Ross Norman, Director, Edelweiss says:
"Since my grandfather, a physicist, quit his job in 1975 to hand-build his own pianos—family life has revolved around the craft and the joy of live music. 

We still gather around the piano every weekend for a singalong. It's a spine-tingling feeling; and one we wanted to share when we designed Edelweiss.

Whether you play the piano or not, we hope to bring the joy of live music to living rooms everywhere. Once you listen, you'll understand... Edelweiss is indistinguishable from a virtuoso piano concert performance!"
A size and colour to suit your home
The Edelweiss range includes three upright pianos and three grand pianos—from baby to concert grand—to suit all tastes and all room sizes.  Available in black or white lacquer, with a handsome high gloss finish, Each piano is hand finished, tuned and polished by Edelweiss master craftsmen, in Cambridge.
Plus, for the person who wants a piano to perfectly match their surroundings, a bespoke design service allows for a huge range of styles, colours and finishes.
                                                                      -ends-                                      
Notes to editors:
How does an Edelweiss piano sound?
Edelweiss pianos have an unmistakable European tone and impressive dynamic range. This is thanks to the solid spruce German 'Strunz' soundboard—built using Spruce wood from the high elevation Alps—and world-class green 'Abel' hammers.
How does an Edelweiss piano work?
A bank of precision electronic solenoids, invisibly built into the piano accurately plays the selected music as originally recorded. The system is almost invisible and does not affect the playability of the piano whatsoever. 
What does an Edelweiss piano play?
Each Edelweiss piano comes with an iPod pre-programmed with 400 songs—from classical solo piano to jazz, country, pop and rock. Thousands more songs are available to download.
Where are Edelweiss pianos made?
An Edelweiss starts and ends its journey in Cambridge, England. Using German parts and Chinese assembly, each piano is meticulously hand-finished using time-honoured techniques. Master craftsmen voice, tune, regulate and polish each piano, until the best possible dynamic response and finish is achieved.
About Edelweiss
The Norman family has been making some of the world's most exquisite pianos for more than four decades.
In 1975—when Mr Norman, a physicist and professional concert piano tuner—decided to hand-craft his own pianos, the sceptics scoffed. But with an affinity for musicianship and the meticulousness of a true scientist, he embraced the artisanship of traditional piano-making—and founded 1066 Pianos.
Where other makers were set in their ways, 1066 led with innovation; engineering some of the finest-sounding masterpieces the piano world had ever seen. In 2008, 1066 Pianos launched the Edelweiss brand—an affordable piano, anyone could enjoy.
In 2016, Edelweiss launched the first dedicated, self-playing piano with full audio.
One of the most advanced acoustic pianos in the world, Edelweiss is an innovative new take on the traditional piano, combining classic design and traditional good looks with state-of-the-art, self-play technology.
www.edelweisspianos.com